The Red guide awards Chamodere 2014!
A few days before the harvest 2015,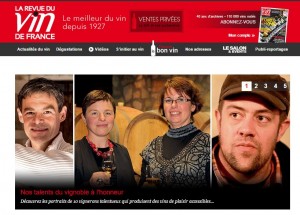 the French revue "La Revue du Vin de France" honors one more time our estate.
The famous Red Guide 2016 published this revue offers a selection of 2,000 wines from 3-30 euros. This year, 10 wineries are honored with a small description. Thank you to Alexis Goujard !