Bien Boire en Beaujolais 2017 – Biojolaise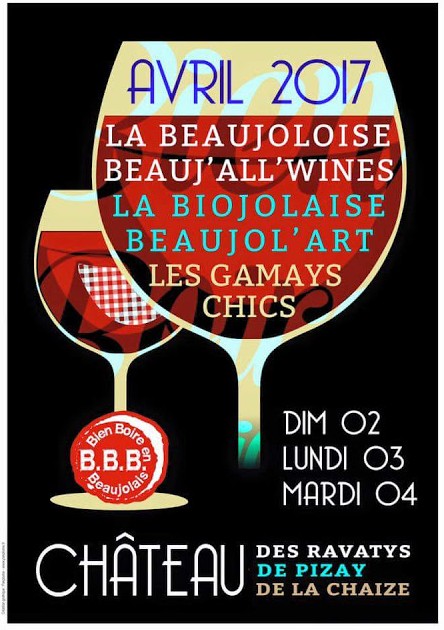 This year, BIEN BOIRE EN BEAUJOLAIS (Biojolaise, Beaujoloise, Beauj'All'Wines, Beaujol'Art, Gamays chics) will last three days.
Please take note of the dates :
Sunday, April 2nd: from 3 p.m. to 7 p.m.
Monday, April 3rd: from 10 a.m. to late… 
Tuesday, April 4th: from 9 a.m. to 11 a.m.
From our side, we will be part of the Biojolaise, in Chateau de Pizay.
We are waiting for you!