Bettane+Desseauve 2019
Our 2 stars still shine in the Bettane+Desseauve guide edition 2019 !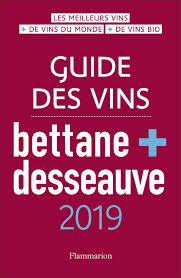 Cossinelle, l'Amourgandise, Chamodère, Diaclase and Sous la Croix, all our cuvee earn a score between 14 and 15/20. It is not so bad!
The room of improvment is still there and it always motivates us!
Thanks to Olivier Borneuf for his trust and comments!